Baltimore has a significant jazz history. Deep in Mid-Atlantic region jazz presenting lore is B'more's historic Left Bank Jazz Society. People in the Baltimore-Washington area still speak fondly of their now-legendary presentations, with their BYOB good-time atmosphere, coupled with the true joy-of-jazz. Some of those singular LBJS presentations were preserved on CD by the late Joel Dorn on his Hyena label. (Which raises the question as to what happened to that announced treasure trove of Left Bank concert recordings when Joel passed on to ancestry?)
Vernard Gray, who I first met as a downtown DC cultural clothing and artifacts dealer, is in the process of developing an encouraging jazz presenting presence in Charm City, which like Detroit, Cleveland and Buffalo has taken more than its share of brickbats in the urban demise misery index. The Wire was a superb television series but that wasn't the sum total of Baltimore depicted in its gritty drama. Vernard calls his operation the Be Mo Jazz Project. It is an example of the kind of cultural homesteading that could and should be duplicated in other locales, both as a means of revitalizing former great cities and as a means of keeping the jazz sound flowing in places where the music may have fallen into neglect or ignorance.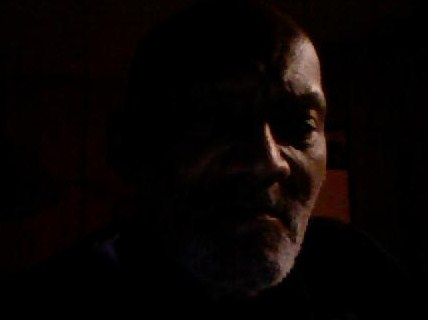 VERNARD GRAY
Talk about the origins, purpose and activities of the Be Mo Jazz series.
I moved to Baltimore five years ago after a significant body of culturally related work in my home town of Washington, DC. It was natural for me to look around and see what cultural related work I would take on in my new hometown. I was aware of Baltimore's jazz legacy and I didn't see it celebrated in a manner I felt appropriate and decided to see what I could do. With the help of [vocalist] Dick Smith, producer of the Southwest Jazz Performance Series at Westminster Church in DC, I was able to connect with musicians in Baltimore.
In March, 2008 I launched Be Mo Jazz as a weekly performance series, patterned after Smith's DC project, at the Frederick Douglass-Isaac Myers Maritime Park and Museum in the Fells Point/HarborEast neighborhoods on Baltimore's waterfront.
The Be Mo Jazz project, organized by CA-FAM lll, Inc., is an effort to honor the history, celebrate the presence and ensure the future of jazz music and culture. Baltimore is a perfect city to create such a project because of its rich history of celebrating indigenous music traditions. And the Mid-Atlantic region (PA, DE, MD, VA, NC) is overflowing with musical talent to be both showcased and developed. The project's objectives are to present the music; document local jazz histories; organize workshops & related seminars; publish; organize a youth mentoring project.
How would you characterize the jazz scene in Baltimore?
Baltimore has a rich jazz history that isn't celebrated to the level it could/should be! There are generations of accomplished musicians residing/working here seeking places to perform and earn a decent living. Many are music educators while others work regular jobs to supplement their jazz performance income. [Editor's note: Baltimore's renowned Peabody Conservatory has developed a robust jazz studies wing, staffed by top flight professional jazz musicians-educators.] They are not paid well with per gig incomes ranging from $50 to $125 on average. That's not enough to support one's family, etc.
Getting consistent patronage in the numbers required to sustain the series has been a challenge for these two years. I've presented [jazz] in various Baltimore communities in different venue types – churches, cafe/lounges, restaurants, and jazz clubs, presenting the region's most accomplished straight ahead jazz performers and the audiences aren't consistent in their support. I've reached out to Baltimore's traditional jazz audience who've attended a few events [I've presented more than thirty] and seemed to enjoy the music, [who] however won't attend on a regular basis. Admission prices have rarely gone above $10. Now is the time to develop new audiences, especially amongst the youth population.
One of the problems could be jealousy/pettiness. A friend was in a retail store recently and overheard a gentleman state, "who does this Vernard Gray think he is coming from DC presenting jazz in Baltimore?" I didn't appear that he knows me, based on the exchance overheard, however he's developed a negative attitude regarding my work. Several people warned me that "Baltimore can be strange," and my response was that I was born in and lived most of my live in a "strange" place called DC. I am determined to overcome petty stuff and be successful in my undertakings.
In an earlier posting in The Independent Ear, Ron "Slim" Washington editorialized about the potential for establishing a "circuit" of community-oriented venues which would perhaps be more friendly towards and willing to work cooperatively with jazz musicians than some of the more traditional venues. He cited such spaces as Cecil's in West Orange, NJ, Sista's Place in Brooklyn, the Lenox Lounge in Harlem, etc. Such a circuit might also include Vicino's, Twins Jazz, Bohemian Caverns and Transparent Productions in the DC area. Do you see advantages in building such a circuit and would you be interested in participating from a Baltimore perspective?
Yes, I see significant advantages in building such a circuit and I would expand it to include workshop/residencies in local educational institutions to provide additional income for musicians as well. There is a need for regional networks to create wider audiences and encourage institutional cooperation as well. As you know, we just purchased a building, and that could serve as a "joint" on such a circuit.
Are there other similar spaces in the region with a community orientation that you are aware of that might be part of building such a circuit?
Of course, there are other [Baltimore] venues – An Die Musik, Caton Castle, and the New Haven Lounge as well, and I'd be happy to help coordinate. I'd look at Philadelphia (Chris' Jazz Cafe), Wilmington's developing a new downtown/waterfront community where there might be some opportunities, and the Richmond/Tidewater areas might offer some new opportunities as well.
In your experiences with the Be Mo Jazz Series, what is your sense of current performing opportunities and conditions for jazz artists?
I believe the opportunities are great (I'm an optimist), however jazz artists need to learn to become entrepreneurs in their craft. Too many are resting on their musicianship laurels and, for most, that only goes so far. Many of the young musicians who perform with Be Mo Jazz have not formed a band with a regular core group of musicians for which they collectively develop music, "practice" their material together, perform together (i.e. MJQ, etc.) and publish material with that group identity. Milt Jackson personifies an individual who, while remaining a significant member of MJQ, performed with others creating new projects all of his life. Examples, like Jackson, etc., are right in front of [musicians] if they would just open their eyes. One young musician here in Baltimore, [bass clarinetist] Todd Marcus, seems to be heading in that direction.

Bass clarinetist Todd Marcus in action
What's your sense of presenting opportunities like your series, and their relationships to the traditional jazz clubs and concert venues?
Well I have [developed cooperative relationships with other jazz presenters], at least here in Baltimore and they seem receptive, although the New Haven Lounge is having tough times these days with jazz. I'd like to access some of the regional venues.
We're organizing six events at the Reginald F. Lewis Museum of Maryland African American History as a part of their First Fridays series. Two of the events have been scheduled thus far:
Friday, March 5: Sheila Ford Quintet, celebrating Maryland Women Jazz Artists (Sheila Ford, vocals; Ron Pender, tenor sax; Tim Murphy, piano; Geoff Harper, acoustic bass; Tom Williams, drums).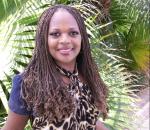 Vocalist Sheila Ford
Friday, April 2: (guitarist) Morris Dow Trio
Others scheduled in suceeding months: saxophonists Arnold Sterling, and Buck Hill; organist Greg Hatza; and drummer Keith Killgo.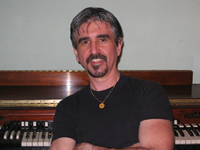 Greg Hatza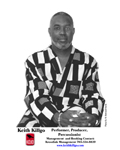 Drummer Keith Killgo
Most of the headliners formerly appeared on the Left Bank Jazz Society series during the 60s through the 80s. We also plan to honor individuals (performers, supporters, educators, venue operators and media folk) and venues (active and defunct) that have contributed to the jazz legacy in Baltimore through proclamations from the office of the Mayor of Baltimore and maybe some from the Governor's office and State Legislature as well. Lastly, Be Mo Jazz intends to make an impact on jazz in this market!!!!!
Be Mo Jazz Project CONTACT: