Modern Music Man JOHN MURPH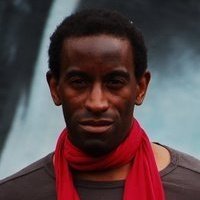 John Murph has channeled his voracious appetite for modern music — particular that which falls into the creative contemporary category. In his case that includes an encyclopedic sensibility when it comes to modern jazz, the leading edge of hip hop, trip hop, drum 'n bass, electronica, house, broken beat and assorted other flavors, often in collaborations of the same. He's coupled those interests with a writing skilll that makes great sense, and become one of the more astute observers of his 30-something generation. You can find Murph primarily on the web at The Root, Liberal Muse and in hard copy in The Washington Post, DownBeat, JazzTimes, and Jazzwise magazines.
It has been a personal pleasure to observe Murph's growth as a writer. When Suzan Jenkins, then of the Rhythm & Blues Foundation, sent a young Mississippi State University grad over to the old National Jazz Service Organization office for a chat, during which he certified his deep interest in writing about jazz, Murph soon joined the NJSO staff. At that time our staff also included associate director Sara Picillo (now Sara Donnelly) the architect of the Mid Atlantic Arts Foundation's brilliant new Jazz.NEXT funding initiative (www.midatlanticarts.org), and WPFW's inimitable show host Myrrh Cauthen (some of you may remember her from years of running IAJE conference concert venues). From NJSO Murph went on to develop the web site content of National Public Radio, then BET. All the while he was growing his jazz and modern music writing craft and a prodigious record collection and appetite for the music. In addition to being a keen commentator on the scene Murph is also a programmer on WPFW in DC, host of Wednesday Late Night Jazz, where he is just as likely to spin some newly minted Brits, Germans or Norwegians who use jazz as a launching pad towards new expressions as he is Stacy Dillard, Sean Jones, Jose James or some other young stalwarts. John Murph is the second contributor to our Ain't But a Few of Us series of observations from black jazz writers on the state of their art & craft.
What motivated you to write about serious music?
I started writing about music in college at Mississippi State University for the school newspaper The Reflector. Growing up, I came up with a lot of my family members either listening to music and/or reading about it — whether it was newspapers, comic books, trash novels, etc. During my second year in college I was still an accounting major, but it was music and writing that I truly loved and that eventually captured my true spirit. Still, while in college I didn't see music journalism as a viable career because there weren't many models there. And writers for say, The Rolling Stone, Spin!, and Musician seemed galaxies away. Luckily, I got a paid internship at the Smithsonian, working with the Duke Ellington Collection in the American History's archives center. I did two consecutive summer internships there, which opened the doors wider for me to pursue music journalism.
When you started on this quest were you aware of the dearth of African Americans writing about this music?
Seriously, at the beginning I didn't. When I arrived in Washington, DC, first interning at the Smithsonian then working in arts administration at the National Jazz Service Organization and the Rhythm & Blues Foundation, I had African-American mentors such as Willard Jenkins, Anthony Brown, and Reuben Jackson. I also befriended other African-American writers such as Eugene Holley Jr., Wayne Self, Bill Brower, and [the ancestor] Tom Terrell. And I was reading a lot of stuff by Greg Tate, Stanley Crouch, and Nelson George. Perhaps the first thing I noticed when I started writing nationally about serious music was the age gap. I always felt like a kid in the groups of jazz journalists. It wasn't until I started writing for The Washington City Paper, The Washington Blade, JazzTimes, and DownBeat, and attending events such as the International Association of Jazz Educators conferences that I began realizing that I was indeed a "fly boy in the buttermilk." It really hit me when I worked at National Public Radio.
Why do you suppose that's still such a glaring disparity — where you have a significant number of black musicians making serious music but so few black media commentators?
Wow, that's such a loaded question with so many answers and perspectives that could very well serve as a collegiate sociology course. When it comes to African-American music and culture, it always seemed as if our community was much better at creating than documenting, especially after the civil rights era. For some reason, anything vaguely related to the past seems too passe for many African Americans to pay attention to on a regular basis. So when it comes to serious music with a long legacy (e.g. jazz, blues and increasingly R&B), a lot of that gets ingnored for what's currently popular (e.g. hip hop) and that attitude filters in the black media. You can't ignore the lack of coverage of serious music in black media — Ebony, Jet, O, Essence — all of which have the potential of not only giving black music journalists more writing opportunities, but also of cultivating a more erudite audience for serious music.
For anyone breaking into music journalism, the task can prove daunting — especially when it becomes more about "who you know" than "what you know." For writers of color that can prove even more challenging if white editors and publishers see little value of having a multicultural writing staff beyond tokenism.
Do you think that disparity contributes to how the music is covered, including why some musicians may be elevated over others and whether that has anything to do with the lack of cultural diversity among the music writer fraternity?
Indeed I do. Take for instance the coverage of jazz singers nowadays. If you looked at retail outlets such as Amazon.com, Borders and Starbucks, the epitome of a jazz singer now is a white female. How the media (print, film, radio, internet) covers jazz and more importantly, who they will cover feeds into that perception. And this is nothing against Diana Krall, Jane Monheit, Madeleine Peyroux, and Norah Jones, but it seems incredibly difficult for both emerging and established black American singers to make the same rapid inroads in terms of getting coverage not only from mainstream glossy magazines but also in the main jazz publications such as JazzTimes and DownBeat. I find it incredible that Carla Cook is often cited as one of the best and natural jazz singers of our generation, and she's yet to land a major feature story in JazzTimes and DownBeat. (That she hasn't released a new disc in years is clearly noted.)
When Jose James released his splendid debut, The Dreamer last year, it was somewhat sad that I had to make special note of his race and the fact that it's been a while since a young African-American male singer had emerged in comparison to say, Jamie Cullum and Peter Cincotti. And in my opinion, despite critical albeit underground acclaim, he's yet to receive the same, timely amount of ink as his white counterparts.
You can also argue the same in regards to some instrumentalists. When the Bad Plus and again, Jamie Cullum. first hit they graced the covers of JazzTimes and DownBeat. Robert Glasper, Stefon Harris, JD Allen — not so much. A decade ago, heavy-hitters such as pianist Rodney Kendrick and guitarist Jean–Paul Bourelly hardly got any ink beyond the "CD review" in comparison to say, Brad Mehldau and Bill Frisell. I remember a rumor circulating that Rodney's personality was "too urban" or something of the like to get a major feature story.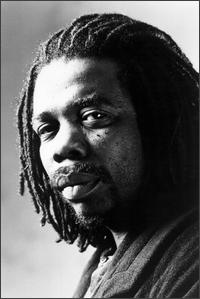 John Murph asks: Why not Rodney Kendrick in the prints?
Then there's the whole idea of what is deemed more artistically valid when it comes to jazz artists incorporating contemporary pop music. I notice a certain disdain when some black jazz artists channel R&B, funk, and hip-hop, while their white contemporaries get kudos for giving makeovers to the likes of Radiohead, Nick Drake, and Bjork.
Do you ever get the sense that the way and tone of how serious music is covered has anything to do with who's covering it?
Yes and no. I think there's a tendency by writers of all creed of trying to make "serious music" appear "smarter" than it needs to be. Brad McKee, one of my best editors of all time from The Washington City Paper told me this: "Jazz is already smart. You don't need to make it sound any smarter. Just be smart." It took me a while to really get to that. But the main takeaway I gathered from that is that oftentimes we forget to put the human element and a bona fide narrative arc when writing feature stories on "serious musicians", especially if their music is deemed "avant-garde." When I was writing about Andrew Hill, one of the cliches I always tried to avoid was "He talks the same way he plays the piano", equating a speech impediment with his distinctive approach to improvisation. Indeed, the ploy is great when trying to portray a distinctive musician as more "artistically exotic" than he/she needs to be, but it can also marginalize the artist as well.
I think it's always beneficial for journalists who write a lot for niche magazines, such as JazzTimes and DownBeat,to challenge him/herself with writing for a mainstream, less-informed audience without sacrificing what makes the musician great, but also portraying that artist as a well-rounded person.
You've not only written about jazz but also quite extensively on hip hop, drum n' bass, house, electronica, and other modern music. Where do you see intersections between these forms?
I see the intersections happening in terms of "points of reference" from musicians' and music listeners standpoint. From checking out electronica (house, broken, drum-n-bass) and hip hop, I noticed a number of jazz artists (e.g. Marc Cary, Robert Mitchell, Taurus Mateen, Kurt Rosenwinkel, Roy Ayers, Roy Hargrove, Robert Glasper, Derrick Hodge…) playing on those cuts. Some would argue that they were doing it for the money (which is a valid point). But oftentimes, these musicians saw something of artistic value [that attracted them] to play those non-jazz genres.
Also, many people listen to a variety of musics. I grew up in the '70s with a healthy diet of R&B and funk, but I also heard country, blues and jazz. So hearing Willie Nelson, Z.Z. Hill, and Return to Forever was hardly any different from me hearing Bill Withers, Parliament Funkadelic, and Millie Jackson. It was only until I was in colege that I realized that Santana was considered rock, then later Latin-rock. Since Santana was on Columbia, as were Earth, Wind & Fire and Weather Report, and their music all had a distinctive Afro-Latin tinge ever so often, I associated them together, thinking that they were all black music — for better or worse.
Then you can link the improvisational nature — particularly when it comes to rhythm — between jazz and hip-hop, drum-n-bass, and broken beat as well as them all being rooted in the African musical Diaspora.
Which musicians do you hear most successfully addressing those intersections in their music?
From a hip-hop perspective, I would look at how the late J Dilla had a profound influence on artists such as Robert Glasper, Stacy Dillard, Jaleel Shaw, Nicholas Payton, Roy Hargrove, Jeremy Pelt… But he's not the only influential hip-hop artist on jazz. There's the WuTang Clan (check out Steve Lehman's new disc), Q-Tip, the Roots, A Tribe Called Quest, De La Soul, Dr. Dre, Madlib, Pete Rock, Jazzy Jeff, Mos Def — these hip-hop legends and many more — have had a significant influence on many post-Motown bop artists. And we can talk for eons on how many jazz samples filtered through hip-hop during this golden period.
West London's broken beat scene (I.G. Culture, Mark de-Clive Lowe, Kaidi Tatham, 4hero, etc.) is also of note, especially when you hear how its sonic imprint is rooted in electric jazz-funk (Roy Ayers, Herbie Hancock, Patrice Rushen, Chick Corea, Fela, Tom Browne, Donald Byrd, Sun Ra, the Mizell Brothers, Charles Stepney, Eddie Henderson) and how they influence the music of some of today's renegades such as Leo Tardin, Soweto Kinch, and Robert Mitchell. From a house music perspective you can look at the works of Jazzanova, Masters at Work, Carl Craig, King Britt, Moodymann… and immediately hear the jazz influences.
If you were pressed to list several musicians who may be somewhat bubbling under the surface or just about to break through as far as wider spread public consciousness, who might they be and why?
Again, I have to mention Jose James because not only is he a remarkable jazz singer, he's a jazz singer of the hip-hop generation. He's not gunning after the same sepia-toned aesthetic as many of his other contemporaries. And he's built a lot of cult following from outside the jazz world by singing on albums by Jazzanova and Nicola Conte, and having noteworthy remixes of several songs from his disc. Yet James still managed to make a head-turning appearance on Chico Hamilton's latest disc.
Lately I've been impressed by saxophonist Stacy Dillard and trumpeter Ambrose Akinmusire. I'm always checking out the Black British jazz scene too, particularly saxophonists Denys Baptiste, pianist Robert Mitchell, and singer Eska. I love how they're willing to incorporate their Caribbean, African, and European heritage into their takes on modern jazz.
Given your radio programming activities and your writing you obviously have your finger on the pulse of a lot of what's being released. As we close in on the second half of 2009 what for you have been the most intriguing records released so far this year?
Right now, I've been spending a lot of time listening to Stacy Dillard's new disc, One [Smalls Records]. I've also discovered a new modern classical composer, Joseph C. Phillips, Jr. who incorporates a lot of jazz on his new disc, Vissapana [LABEL?]. Phillips happens to be African-American (yeah, another long discussion). Steve Lehman's new disc Travaukm Transformation, and Flow is on heavy rotation as is Kneebody's intriguing makeover of Charles Ives' music.
Since you just recently returned from covering the Cape Town Jazz Festival, what observations do you have on the music scene in South Africa?
It's obvious that there's a deep, valid tradition of jazz in South Africa. But it also seems as if many South African artists feel as if they need to play smooth jazz to get heard or recorded. I think South Africa's jazz scene needs a figure like Wynton Marsalis and Courtney Pine to both educate its audience on its jazz history and jazz history worldwide and to inspire its South African musicians to dig deeper than the commercial whims of the mainstream.

John Murph in Soweto