This is the fourth in a series of periodic chapters we'll post from "African Rhythms", the autobiography of Randy Weston (Composed by Randy Weston; Arranged by Willard Jenkins; Duke University Press). As Randy's long time trombonist, the late and vastly underrated Benny Powell used to say "…with Randy we don't play gigs, we have adventures…".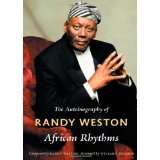 Chicago-based saxophonist-composer-educator Geoff Bradfield has recently released a tribute album titled Melba (Origin Records), in honor of the late, great trombonist-composer-arranger and NEA Jazz Master Melba Liston. In light of Bradfield's new record, which also contains his original composition "Randy Weston," and with Melba's dear friend and compatriot Mary Lou Williams in mind and the annual Mary Lou Williams Women in Jazz Festival which plays every May at the Kennedy Center, in this sample chapter read how Randy Weston met his muse, Melba Liston. After their fateful meeting, which Randy details in the chapter below, they went on to forge a composer/arranger relationship quite similar to the historic kinship between Duke Ellington and Billy Strayhorn. Read how it all started in the sample chapter below…
CHAPTER 6:
ENTER MELBA LISTON
© Willard Jenkins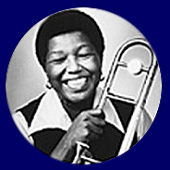 "Music is an expression of the heart which resonates a commonality within all people. It is a process which enhances consciousness and unifies and uplifts both the artist and its listeners. To communicate in this universal language the artist must be a giver, a speaker of truth. He must trust his inner self and devote himself to his work in an ongoing struggle to share its knowledge and his art.
The artist is a channel through which energy and light flows. His music is a reflection of himself – his spirituality, his life experience, his never-ending growth as an artist – and is supported by the rhythmic flow of energy which is a gift of nature. For this expression to keep time with the flow of life there can be no room for greed or competition which will only cripple the artist's ability to communicate, to touch his listeners. In order to set people free with his music, he must know inner freedom. He must strive to sustain contact with the absolute and he must always be a giver through his art – a giver of life and love." – Kwaku Daddey
The live recording date at Café Bohemia, which was my last record for the Riverside label, was kind of a funny date. I used to work the Café Bohemia with my trio, playing opposite Miles Davis' band with Cannonball and Coltrane, sometimes Red Garland, other times my Jamaican cousin Wynton Kelly, with Philly Joe Jones and Paul Chambers in the rhythm section. At the time I had a manager named Louise Sundrie. We had met up in the Berkshires and she was a very aggressive woman but aggressive in a fairly diplomatic way. She managed to get us into Café Bohemia working as a trio. The guy who hired the artists at the Bohemia was Ed Smalls. He wanted us to do a live recording there, but the trick was that he tried to insist that we record one of his songs. Frankly I really didn't like the tune he was pushing. Luckily something happened and he wasn't able to be at the live recording session so I avoided recording his piece.
Café Bohemia was really crowded that night and the top of the piano wasn't exactly attached very securely. We had a freak accident when a patron bumped the piano and the top fell off and hit Cecil Payne's baritone sax, but fortunately he could still play it. The rest of the band was Ahmed Abdul-Malik on bass and Al Dreares on drums. That date was also significant because we recorded Sam Gill's tune "Solemn Meditations," which wound up being my first theme song.
After my Riverside contract ended with the Café Bohemia date in October 1956, it wasn't long before a new recording opportunity came along. Less than a month later, on November 21, I went back into the studio to record The Modern Art of Jazz record. The label was Dawn, a record company organized by a slickster named Chuck Darwin. He was one of those guys you find in the record business who are all too typical: the big smile, the warm personality, and the total lack of artistic sincerity; they hug you one moment and profess their undying love for you and your music, the next moment they're dipping into your pocket. He put out a good series of records, including some Zoot Sims and Al Cohn dates and a couple of records by a band called Les Modes that was led by Charlie Rouse and Julius Watkins.
By this time I was feeling more secure in my playing and more secure about my writing. For The Modern Art of Jazz I wanted to create a real Brooklyn atmosphere, use some of my guys from the neighborhood. So I brought Cecil Payne back and added Ahmed Abdul-Malik on bass, Ray Copeland on trumpet, and Wilbert Hogan on drums. Ray and I had grown up together, gone to Brooklyn Boys High School, and I knew his father who was a detective with the police department. Ray, Malik, Cecil and I had all played together on many occasions, and had grown up playing in big bands together. I also got Ray to do the arrangements because at the time he was playing first trumpet for the Radio City Music Hall Orchestra so he was making a name for himself and had become a good arranger; but despite his growing reputation he was a regular Brooklyn guy just like the rest of us. When we recorded Monk's tune "Well You Needn't," something happened to Cecil Payne's baritone again so he played alto, which was actually his original instrument. All in all it was a really nice date, with a very tribal feeling among the Brooklyn guys. But that was strictly a one-shot recording date for Chuck Darwin's label.
For my next record idea I had to once again go fishing for another record label. I met a woman named Kay Norton, a very aggressive blonde woman who was vice president of United Artists Records; and a woman record company executive was pretty unusual in those days. But I could see how she rose to that position because she was just as slick as the guys who ran record companies. Later on she ended up managing Benny Golson and Art Farmer's group, the Jazztet. For this particular record date I had a real concept in mind. My first song for children was "Pam's Waltz," written for my daughter Pamela. That's how I started writing songs for children; not actually children's songs, but songs about different children.
I used to watch children closely, my own and others, and they're so free that they would inspire me. So for this first record for United Artists I wanted to do seven waltzes for children. "Pam's Waltz" and "Little Niles," which I wrote for my son Niles (who later became Azzedin) were tunes I had written up in the Berkshires. "Little Niles" actually became the album title, but I'm jumping the gun. By this time I had met Melba Liston and this record became our first collaboration.
Kay Norton was interested in this concept of songs about children so we started working on the music. The first piece on the record is "Earth Birth," about the first child arriving on the planet, the child opening up his eyes and seeing the planet for the first time. The second piece is "Little Susan," and I found out many years later that Little Susan, whose father Bill was a guy I knew, is now the wife of Arturo O'Farrell the pianist and bandleader, and she's now a concert pianist!. This was during the days when certain fans who knew and supported the music would hang out with the musicians, which this guy Bill did with the guys in Quincy Jones band among others. Susan was a cute little girl and her parents were from the islands, so she inspired me to write something a bit Caribbean. The next waltz is "Nice Ice" about little children ice skating. "Babe's Blues" is about children listening and dancing to the blues. "Let's Climb the Hill" is about the children I used to see in the park going up the hills and coming back down with such joy.
This recording was a great example of the genius of Melba Liston. We had Jamil Nasser on bass, Johnny Griffin on tenor sax, Ray Copeland and Idrees Sulieman on trumpet, Charlie Persip on drums and Melba Liston herself played trombone. Despite the fact that she was a wonderful trombone player with a big, full sound, Melba was quite shy about playing her instrument and I had to talk her into taking a trombone solo on the record. Maybe shy is the wrong word to describe Melba, but she was a rather withdrawn woman. Despite that Melba was a tough taskmaster in the studio, in her own quiet way. She didn't say a lot but it seemed she was always very particular about trumpet players; she would always fight with the trumpet players, though I remember she really loved Marshall Royal because he would play it just as she wrote it. Maybe it was all her years sitting in the trombone section in big bands right in front of those screaming trumpets. But somehow Ray and Idrees wound up fighting with her because they thought she wrote a wrong note for them. Each of the musicians is featured on a different tune; Johnny Griffin is featured on "Nice Ice", Jamil is featured on "Babe's Blues," Ray Copeland is featured on "Little Niles," that carried on across the record.
Meeting Melba
That record was a milestone for me because it marked my first collaboration with Melba Liston, the first of many. She became absolutely essential to my work. One night in 1957 I went down to Birdland to hear Dizzy Gillespie's big band. That band had been a powerful influence on me during the late 40s, early 50s when Dizzy employed Chano Pozo and developed that Afro-Cuban sound. So wherever Dizzy was performing I wanted to be there. On this particular night as I walked down the stairs at Birdland the band was already swinging hard as usual; that sound would bring a smile to anybody's face. As I walked in and saw who was on the bandstand with Dizzy that night I immediately focused on this beautiful sister in the trombone section; she was the only woman in the band so you really couldn't miss her. And with that natural hair style she wore and Melba's beauty, it felt like immediate love. Then the band played the ballad "My Reverie," which turned out to be Melba's arrangement and her featured trombone solo spot.
She had this big, gorgeous sound on the trombone, and coupled with that incredible arrangement… I was hooked, I simply had to meet this sister! After the set I made a beeline for the bandstand to shake this woman's hand, and when we clasped hands there really was something electric in our contact, I was blown away immediately. By this time she had moved to New York from California and was living up in Harlem near Mary Lou Williams, whose house was a known hang out for musicians wanting to really learn this music and get next to her genius, including Thelonious Monk. So Melba and I exchanged telephone numbers. There was just something about this sister that I needed to know her better.
I had become interested in composing in three-quarter and six-eight time from my exposure to the legendary calypsonian MacBeth. He was one of the many great black artists who performed in the Berkshires while I was up there and one night he laid down this great tune in waltz time. My mind started turning immediately because this waltz time really spoke to me. Almost immediately I started writing these seven waltzes for children, beginning with "Pam's Waltz" and "Little Niles" for my children Pamela and Niles. Eventually Melba and I got together and she invited me to her little place. I immediately laid this idea of recording these seven waltzes for children on her and asked her if she would write the arrangements, remembering how great her arrangement was of "My Reverie" for Dizzy's band. She agreed and that's how this long and fruitful partnership began. Our relationship was thoroughly unique, kind of like Billy Strayhorn and Duke Ellington's arranger/composer relationship.
Melba had the incredible ability of making musicians sound better through what she wrote for them. That's the mark of a great arranger. She wrote for Duke Ellington, Count Basie, Quincy Jones, Gloria Lynne, the Supremes, Bob Marley, Motown hits… a long list of great artists. The Bob Marley relationship is probably quite surprising to most people, but she taught at the Jamaica Institute of Music and the University of the West Indies for five years, as head of the Afro American Department, and while based in Jamaica she came in contact with many of the reggae artists, including Marley. She was simply a genius who had a very original way of writing arrangements. Most arrangement writing is along horizontal lines, but Melba wrote the parts in an oblique direction.
It was always about love between us but it was more love of music and people. She found out many, many years after we met, towards the end of her life, that her father had been one of the trustees of Marcus Garvey's organization – so we had a kind of spiritual tie through the advanced thinking and care for the plight of black people that we both got from our fathers. She certainly had the revolutionary spirit; she wore her hair natural and was never interested in straightening her hair. Melba had great pride in herself and her people and it came out clearly in her music. So when we made the Uhuru Afrika recording we talked about it extensively in the planning stages. It was a natural thing for her, to express the greatness of her people through music just like it was for me because we were constantly involved in the struggle of black people. Back then black artists were more involved in the struggle than they are today, much more involved.
Working relationship
With each of my compositions she arranged I would start out by telling her the story behind the piece. Then she would go to the piano and start doing her voicings. I would go to the piano and just play, just improvise, and say "OK Melba, with this particular piece I can hear the trombone" – for example "Earth Birth" from the "Little Niles" record. As I said, Melba never liked to take solos. She was a fantastic trombone soloist with an enormous sound, but I had to literally fight with her to get her to take a solo, especially on our first recording together. When it came time to record "Earth Birth," I was adamant that she take that solo because that's how I heard it in my head when I wrote it.
When I wrote "Earth Birth" I sat at the piano and played it for Melba; I played the introduction because all the arrangements are based upon piano arrangements. I put that introduction on tape as a piano solo and gave it to her. Then I came back at a certain time so she could ask me any questions she might have. She said "OK, are you sure you want this tune to feature a trombone solo?" I said "yes, you have to do this," and her solo was really beautiful, one of the highlights of that record. But not surprisingly that turned out to be the only time she ever actually played on one of the many recording sessions and concerts she arranged for me. That was really a pity, not to mention the fact that she only made one record under her own name, but she was such a wonderful arranger that her greatness is secure in that department.
Melba was so skillful and so creative that she would often change the arrangement several times, sometimes at the actual recording session! You might try rushing Melba to get the music ahead of time so you could practice it and be ready, but she was such a perfectionist that you never knew when she would make last minute changes, so you had to be flexible with that. I was used to how she worked but that sometimes led to frustrated musicians. As I said, she had particular battles with trumpet players who always seemed to want to change what she had written, to better suit their playing – or so they thought. She was really a composer-arranger, and even when you'd try to find out what she was up to before the session, much of the time you'd never really know what was up until you got to the studio. But her writing was always exceptional and always fit exactly what I needed.
Melba was a very shy woman, a very quiet and private person. Perhaps being a woman, and a black woman at that, working in this music almost exclusively alongside men, that could not have been easy for her. You know how musicians are, or men are period. I don't know that she ever overcame those gender issues that face women working in a man's world. She just kinda rode with the waves, accepted certain ridiculous conditions as reality, and just tried to make her art as best she could – which was awfully well.
We did a lot of things together besides recordings, like concerts with my big band at Town Hall and the Village Gate… We developed a strong bond and yes, we had a romance for a time, but ultimately our relationship was much deeper than that. Later on she got married to a school teacher. But that didn't work out ultimately. A lot of the great women in our business marry guys who seem to want to compete with them, and that's what Melba's ex-husband was all about. So their relationship didn't last very long, he was just one of those kind of dudes. Her love was music, that's the only thing she really wanted to do was music, and she kept saying that over and over.
When I think about Melba, and about so many other women in the jazz business, like Sarah Vaughan, like Billie Holiday and others, it seems that some of these great women artists have frequently been attracted to macho men, men who seem strong because these sisters apparently felt a need to have a strong man to protect them in this tough business where professionally they're constantly dealing with nothing but other men. Because wherever they go there are going to be some guys approaching them, so they want their own men to be strong and protective. But sadly some of those men who seem so strong on the surface to these women are also macho and beat these women or abuse them and do all kinda wrong stuff to them. It must be extremely difficult for a woman musician, particularly a woman traveling with a big band with just the guys. I don't know if Melba ever really got over that experience.
After we made the "Uhuru Afrika" record session – which is an entire story unto itself – we did the "Destry Rides Again" recording of the Broadway show tunes, which itself was sort of a trade-off I'll explain later. After "Destry" in 1959 we made the "Live at the Five Spot" record, for which Melba wrote all the arrangements. That was an incredible experience! Melba was plagued by health problems for a long time, and this period was no exception unfortunately, but she soldiered on as always. United Artists still wasn't ready for the "Uhuru Afrika" project so I came up with an idea to do a small live date, and the Five Spot was a very popular club at the time. I insisted that Melba do the arrangements. But she got sick while out in California visiting her family and she was hospitalized.
The wonderful trumpet player Kenny Dorham was living in Brooklyn at that particular time. He had been playing with Max Roach's group and he was also in a boxing club because he and Miles Davis used to box a little bit, so Kenny and I used to work out together. My dad still had his restaurant and it was always a place where the guys liked to come and hang out, including Kenny. So I was very tight with Kenny and I was very happy when he agreed to do this Five Spot date with me. As I mentioned earlier, my first idol in this music was Coleman Hawkins and I wanted him to make the record as well. It wasn't difficult getting him to agree to do it, which was a thrill, it was just a matter of his availability. I got Roy Haynes to play the drums, and I love Roy because he was on the scene a lot at that time. Clifford Javis was another drummer I was interested in, he was only 17 years old then.
At the time I was living on 13th Street in Manhattan. I had this incredible apartment and I had finally gotten custody of my son Niles from my ex-wife. He was 11 years old and she put him out — I guess she just couldn't handle this very active 11 year old boy – so she just said 'you take him, just take him.' So at 11 years old it was just Niles and I together. I also had Clifford Jarvis staying at my house and these two young dudes just about drove me crazy, but fortunately I was young myself and so I could deal with it. I had written a piece called "Lisa Lovely" and I wanted to use two drummers on that piece, so I had Clifford Jarvis play on that with Roy Haynes; Clifford took the first solo and Roy took the second solo. I also had Wilbur Little, another wonderful player who did some playing later on with my band, on bass.
Melba wrote the arrangements despite being sick in the hospital in California. She sent them by mail and, typical Melba, they arrived on the day of the recording, so there was no time to rehearse. On the night of the performance that we were to record Coleman Hawkins came walking into the club and had everybody's heads turning with a stunning 19-year old blonde on his arm who was built like you would not believe! Hawk walked into the club like 'the king is here.' Then I passed out the music, Hawk and Kenny looked it over, we talked about it briefly and then we did two sets, with no rehearsal. These were top shelf professionals, so it came off beautifully. My God, Hawk, I just loved his sound and Kenny Dorham played so beautifully; it was a wonderful date.
Skipping ahead a bit, Melba and I continued to work through various projects during the 60s until I split for Africa. Then in the early 1970s we were chosen to do a big band concert at the Newport Jazz Festival, which had by that time shifted to New York, and the concert was scheduled for Central Park. We were constantly looking for ways to combine our music with other aspects of our black culture. With my Jamaican roots from my father's side I was always aware of what was going on down there with music and family. I wanted to bring up the Rastafarian musicians to play with our big band, plus the great Jamaican guitarist Ernest Ranglin. Since I still had family down there on my father's side I took Melba down for a visit in 1973. There wasn't much work at that time for creative musicians, with rock being so big in the 1970s we seemed to be losing the young people completely to this new popular music.
I took her down to Jamaica to meet a guy who was Director of the National Dance Theatre Company of Jamaica named Rex Nettleford, who was also a professor at the University of the West Indies. He used to bring his dance company to New York to perform once a year. The idea was to try and get Melba a teaching position there at the University of the West Indies. When we got there I wanted to connect with this guy Count Ossie, an original Rasta who came before Bob Marley and all those cats. I wanted to bring these guys up to perform with the big band on that Newport concert at Central Park. But unfortunately the government wouldn't give Count Ossie and his guys any visas because these guys smoked too much ganja, so we ended up just taking Ernest Ranglin back for the concert and he performed with the big band. Then we went back to Jamaica after the concert and Melba stayed five years, teaching all kinds of music at the university. She made arrangements for a lot of Jamaican artists, especially the reggae musicians, including Bob Marley. And she taught a lot of young Caribbean musicians the techniques of our music.
After that Melba and I did a lot of things together. One of the most memorable sessions we made was for the "Spirits of our Ancestors" record for Verve, through our relationship with Jean Phillipe Allard in Paris. Jean Phillipe gave me the OK to do a date with the personnel I wanted: Billy Harper, Dewey Redman, Pharoah Sanders, Idrees Sulaiman, Idris Muhammad, Big Black, Talib Kibwe, Benny Powell, Alex Blake, Azzedin Weston, and Jamil Nasser… all the heavy, spiritual brothers. By this time Melba had suffered a stroke and she was confined to a wheel chair.
When the idea for the "Spirits of Our Ancestors" record date came to me, I just went to see Melba and said I have an opportunity to do this record and you must do the arrangements; stroke or no stroke you have to do this! Remarkably, with the help of her aunt, Melba learned to write music through a computer – her aunt Thelma was a computer specialist. Melba could no longer play the trombone, but she could still write music. Our ancestors gave her the spirit to do that date and several record dates after that. It was a fantastic record session and was so good that the one disc we were supposed to record became a 2-disc set, the music just grew as we went along.
OTHER VOICES: Jean-Phillipe Allard, producer Verve Records
I learned a lot from Randy. On the Spirits of our Ancestors record date (1991), when Dizzy Gillespie came to the session, I learned a lot with all those different great musicians in the studio and to have Dizzy in the studio was really something special. I could see how a giant like Dizzy could inspire everybody immediately. And of course that record was also made with the arrangements of Melba Liston.
Melba and Randy's working relationship was a little mysterious for me because it was really personal between them and Melba had difficulty communicating at that time, so for her it was not easy. She was mainly smiling or crying; I think she was crying because she was happy. Randy is a natural chief, a boss… in the band there's no doubt he's the boss. But when Melba was in the studio she became the boss and that was amazing to see because she was in a wheelchair and she couldn't walk or anything… But she was the boss, which was interesting also because she was a woman in a world of men. I think she had respect from everybody.
————————————————————————————–
One of the featured pieces on that record was 'African Sunrise," which I had been commissioned to write and subsequently play at the Chicago Jazz Festival and which was to feature Dizzy Gillespie. Dizzy was just supposed to come into the studio and dub in his solo on "African Sunrise". While we were rehearsing the piece in the studio, Dizzy came by to listen to it. Our mutual friend Jacques Muyal brought Dizzy to the studio. Dizzy was actually on his way to catch a plane to California. Finally somebody said "Dizzy, now that you're here, why don't you take out your horn and play some. So he took out his horn and played on a rehearsal take of "African Sunrise." It wasn't intended for him to record the piece then, he was just supposed to listen and record it later. But he was so moved by Melba's arrangement – and Melba was right there in the studio with us, in her wheelchair – that he took out his trumpet and played. We wanted to do another take but before I knew it Dizzy was packing up his horn and leaving for the airport. I said "Diz, is everything OK, are you alright?" He said "yeah man, but I gotta go." When we played back the rehearsal take with Diz, it was perfect! One take, and boom, it was just like that. So we used that rehearsal take on the record. To see Dizzy and Melba back working together in the studio that day was really special.
Later, in '93 Melba arranged my "Volcano Blues" date, an all blues record, with the great bluesman Johnny Copeland; she also arranged the "Saga" record date in 1995 and later that year the live date with stringed orchestra "Earth Birth" at the Montreal Jazz Festival, and "Khepera" in 1998. It was always the same method, with Melba using the computer her aunt had assisted her with to write. To prepare for "Khepera" I took her up to the Berkshires, up to the country to spend some concentrated time together without the usual distractions and immerse ourselves in getting that music together. Her aunt Thelma came along to take care of her. As I've always said, the Creator brings people together for a reason, and with Melba and me it was a truly special relationship that was heaven-sent. But I'd have to say the absolute crowning achievement of our working relationship was when we did the "Uhuru Afrika" record.
© Willard Jenkins
Stay tuned: another sample chapter from "African Rhythms" will post soon…
Here's what readers, reviewers, assorted publications, and the industry have to say about African Rhythms, the autobiography of Randy Weston…
"African Rhythms . . . will bring the jazz pianist-composer wider attention because he has a great story and a profound vision to impart. . . . [T]he man is a fascinating artist-teacher. His book is part musicology, part travelogue and part anecdote all woven together into a magnificent, insightful tapestry."—Roger Levesque, Edmonton Journal
"True jazz buffs will welcome this well-detailed, informative memoir, African Rhythms, by one of the most innovative musicians in America, Randy Weston, for it pays earnest tribute to the African origins, traditions, and their primary influence on the sounds that rose from Congo Square long ago. It is the finest jazz autobiography since that of the big band maestro Duke Ellington's glorious remembrances, Music Is My Mistress. . . . Brilliantly rendered, intricately detailed, African Rhythms, a true collaboration between Weston and Jenkins, is a wonderful testament to a wise, spiritual man's soulful quest to embrace the knowledge of his ancestors and elders while composing sounds that enlighten and nourish the heart."—Robert Fleming, African American Literature Book Club
"This renowned jazz musician considers himself to be primarily a storyteller, and a central theme in this book and in his life is remembering where he came from, so that creating music is his way of connecting with his African heritage. A moving testament to a life well lived."—June Sawyers, Booklist
"Now in his 80's, Weston, in this book, sounds eternally optimistic and full of wonder about his life. He comes off as joyous and spiritual as his music. Reading this is enough to make you want to dig out whatever Weston CDs you might have and listen to them again with a greater understanding of what went into the music. This book is worthy of his expansive talents."—Jerome Wilson, Cadence
"African Rhythms is perhaps the next truly wonderful jazz autobiography. It succeeds so fully not because of hyperbole or personality but because Weston—a pianist and composer criminally underappreciated even among serious jazz fans—has a unique musical story to tell. This story is highly recommended to jazz listeners, in large part, because it makes you want to dive back into one of the most gripping discographies in the music. . . . If you haven't heard Weston's music, really listened to it, then African Rhythms is the strongest possible incentive to tune in. Is there any higher praise for a book about music than that it got you to start listening?"—Will Layman, PopMatters
"As much as anyone and in a singular way, Weston has shined a bright light on jazz as a confluence of sound, rhythm and spirit that emanates from African origins and speaks of a reality forever rooted in the experience of black people, wherever they've lived. . . . The new autobiography . . . [is] essential reading, and not just because Weston is one of jazz's greatest living players and has a career path that overlaps with much of the music's modern history."—Larry Blumenfeld, Jazziz
"In this compelling autobiography, Weston outlines his upbringing in Brooklyn, his career as a jazz musician, composer, and bandleader, and most significantly his connection to the African continent. . . . Some chapters offer fascinating behind-the-scenes accounts of his travels throughout Africa and around the globe. Other chapters showcase his recording projects, his associations with jazz artists/composers such as Max Roach, Melba Liston, Duke Ellington, and Dizzy Gillespie; and his tireless efforts to promote African cultural heritage. . . . Recommended. All readers."—D. J. Schmalenberger, Choice
"Add this idiosyncratic autobiography to the mix and you have an even more vivid picture of who Randy Weston is – not just his influences, but his passions, experiences, and justifiable sense of having accomplished something worthwhile. On each page his personality comes through directly, especially since his 'arranger' Willard Jenkins has taken care to preserve the rhythm and flow of Weston's voice as he told Jenkins his story during the lengthy series of interviews they did for this book."—Pamela Margles, The Whole Note
"This is a worthy entry in the jazz-lit idiom and a fine account of a life well lived."—March Chénard, La Scena Musicale
"African Rhythms is a rich and heartfelt book, a good, informative read. My good friend Willard Jenkins (who is listed as arranger of it, with Weston as composer) has done an excellent job of organizing the material. His periodic insertions of the voices of many of the principals of the tale add flavor and perspective. Well done."—A.B. Spellman, Chamber Music America
"Randy Weston's long-anticipated, much-talked-about, consciousness-raising, African-centered autobiography, African Rhythms, is a serious breathe of fresh air and is a much-needed antidote in this world of mediocre musicians, and men. He takes the reader on a wonderful, exciting journey from America to Africa and back with the ease of a person who loved every minute of it. The book is hard to put down and is an engaging, pleasing literary work that is worthy of being required reading in any history or literature school course." —Larry Reni Thomas, JazzCorner
"Weston and Jenkins have created a delightfully unusual autobiography. African Rhythms lets this musical giant take you into one of the richest lives you are likely to encounter anywhere."—Dave Barber, Inside CityFolk
"African Rhythms is filled with anecdotes told in a conversational and generous manner that brim with cultural history and pride."—Clarence V. Reynolds, The Network Journal
"Weston's book, African Rhythms, is just as powerful as his music, more so because it pierces the mind with stimulating words that will feed the spirit and may move readers to action. The life of Weston takes you on an exciting journey from Brooklyn to Africa, around the world and back again."—Ron Scott, Amsterdam News
"Packed with fascinating anecdotes, African Rhythms encompasses Weston's childhood in Brooklyn's Bedford-Stuyvesant neighborhood—where his parents and other members of their generation imbued him with pride in his African heritage—and his introduction to jazz and early years as a musician in the artistic ferment of mid-twentieth-century New York."—Bobbi Booker, Philadelphia Tribune
Interviews in Washington Post, NPR's Talk of the Nation, NPR's Jazz Set, Sirius radio's On with Leon, WNYC's Soundcheck, Excerpts in Jazz Times, Point of Departure. Mentioned in Time Out New York, Los Angeles Sentinel, NPR's Music blog, Valley Advocate (Northampton, MA). Listed in Publishers Weekly, Choice.
"In 25 years of working at Cityfolk, few experiences have provided me more pleasure than presenting pianist/ composer Randy Weston. He has performed at the Dayton Art Institute Renaissance Auditorium three times: as part of our inaugural Jazz Tradition series in 1986, again in the mid 1990s and once more under the auspices of the National Endowment for the Arts Jazz Masters program 4 years ago.
His new autobiography, a collaboration with writer/producer and jazz advocate Willard Jenkins, is about as close to real proximity as you can get and it rarely gets better than being in the presence of Randy Weston. He savors everything in his path; food, art, people, LIFE, and it all comes pouring off the pages of the book African Rhythms: The Autobiography of Randy Weston. His beginnings in New York, experiences with mentors such as Thelonious Monk, his continuing exploration of the music of Africa–he was pioneering the frontier that came to be known as "world music" long before it became a handle, or later, an industry–and a constellation of collaborators are all packed into the book in rich detail.
And while Weston brings the stories of longtime musical partners such as composer/arranger Melba Liston out of the shadows, the book lets other musicians from bassist Ron Carter to pillars of his recent bands like T.K. Blue and Alex Blake provide their own perspectives on his generous spirit. Still going strong in his 80s, he has been an inspiration to listeners and his fellow musicians for the better part of six decades. Weston and Jenkins have created a delightfully unusual autobiography.African Rhythms lets this musical giant take you into one of the richest lives you are likely to encounter anywhere."
"African Rhythms"; the as-told-to autobiography of NEA Jazz Master Randy Weston, composed by Randy Weston, arranged by Willard Jenkins, is now available; as a hard copy from major book outlets & on various e-reader devices, including Amazon's Kindle (www.amazon.com).
— Dave Barber, CityFolk; Dayton, OH
The current issue of Chamber Music magazine includes an expansive and laudatory review of African Rhythms written by poet-author (Four Lives in the Bebop Business) and retired National Endowment for the Arts exec (and principle advocate in the development of the NEA Jazz Masters program) A.B. Spellman. Here's how A.B. closes the piece:
"African Rhythms is a rich and heartfelt book, a good, informative read. My good friend Willard Jenkins (who is listed as arranger of it, with Weston as composer) has done an excellent job of organizing the material. His periodic insertions of the voices of many of the principals of the tale add flavor and perspective. Well done."
African Rhythms was a nominee for Best Book of the Year in the 2011 Jazz Journalist Association's annual Jazz Awards.
JazzTimes Magazine 2010 The Expanded Critic's Poll (pub. March 2011 issue)
Best of Industry
Book
1. AFRICAN RHYTHMS: The Autobiography of Randy Weston by Randy Weston and Willard Jenkins (Duke University Press)
2. Coltrane on Coltrane: The John Coltrane Interviews by Chris DeVito (editor) (Chicago Review Press)
3. Thelonious Monk: The Life and Times of an American Original by Robin D.G. Kelley (Free Press)
4. A Biographical Guide to the Great Jazz and Pop Singers by Will Friedwald (Pantheon)
5. Saxophone Collosus: A Portrait of Sonny Rollins by Bob Blumenthal and John Abbot (Abrams)
6. Pop: A Life of Louis Armstrong by Terry Teachout (Houghton Mifflin Harcourt)
"True jazz buffs will welcome this well-detailed, informative memoir, African Rhythms, by one of the most innovative musicians in America, Randy Weston… It is the finest jazz autobiography since that of the big band maestro Duke Ellington's glorious remembrances Music is My Mistress. Brilliantly rendered, intricately detailed, African Rhythms, a true collaboration between Weston and Jenkins, is a wonderful testament to a wise, spiritual man's soulful quest to embrace the knowledge of his ancestors and elders while composing sounds that enlighten and nourish the heart."
– Robert Fleming/aalbc.com (The #1 site for African American Literature)
"While Weston is credited as the composer of African Rhythms, Willard Jenkins is listed as the arranger, stringing together hours upon hours of interviews into a structurally sound and engaging narrative. African Rhythms ably recounts [Weston's] sometimes arduous journey to becoming a true cross-cultural ambassador."
– DownBeat magazine
"…Essential reading for anybody interested in learning something of a great man as well as a great musician…"
– Jazzwise magazine
"This is an important addition to the jazz historiography and a long anticipated read for fans of this giant of African American music, aka jazz…"
– All About Jazz
"…If you've glanced at any of [Randy Weston's] new autobiography, African Rhythms, you know he's full of vivid, incredible tales…"
– National Public Radio/A Blog Supreme
"African Rhythms: The Autobiography of Randy Weston is "composed by Randy Weston/arranged by Willard Jenkins." "[Randy] Weston's a unique and important figure in jazz: physically powerful piano player, composer with a personal musical vocabulary, and Afrocentric musical thinker… Thanks to Willard Jenkins for making it happen…"
–Ned Sublette, author