In our continuing series of conversations with musicians who have determined to take full ownership of much of their artistic resources, we turn to the resourceful bassist MIMI JONES. Not only is Mimi an exceptional bassist, she is also quite the businesswoman – continuing to evolve as a bassist-composer and bandleader, hatching new performance projects, developing her own record label (Hot Tone Music), recording fellow-traveling artists of her choosing, and building her own performances, including running a weekly jam session. Clearly some questions were in order for this 21st century renaissance woman.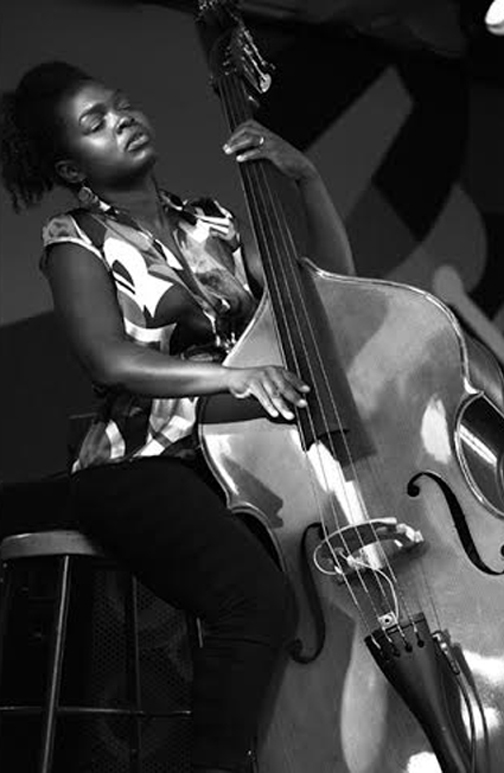 (Photo by Tyrone Kenney)
Mimi Jones, where are you from and how did you come to play this music?
Im a native New Yorker born and raised, spent most of my life in the Bronx. I've been listening to music since I was in the womb, my parents were big jazz fans, Miles, Trane, Cannonball, Nancy Wilson, Monk, and others like James Brown, Kenny Rogers, Simon and Garfunkel, Earth, Wind and Fire… the craziest mixture, what the hell… My parents tried to get me to stop listening to LL Cool J, and Michael Jackson and listen to kind of blue, and I'd always try and run away, lol. This went on until my 3rd year of high school, when it hit me how incredible that music really was.
What have been some of your biggest challenges as a musician?
One of my biggest challenges was finding my own voice and realizing that I am significant. I spent a lot of time being hard on myself about my playing not being good enough and missing out on how awesome it is to be a bass player; learning how to enjoy and appreciate the process, and have patience for good things to come was terribly hard.
Why did you decide to start your own record label – Hot Tone – and how have you gone about developing your label?
I started the Hot Tone Music label because I began to realize that humans take you more seriously when you have a family, or backup. Also I needed a safe platform to experiment and manifest my ideas from. I found that I could spend hours on end producing music, in production and post production, and have an eye for design… so a lot of the necessary skills were already there. Right now as most music seems to be freely streamed on the internet, as a label owner I am interested to see what comes next.
Talk about some of the artists who have recorded for Hot Tone Music.
Well there was Ms. Camille Thurman, an amazing vocalist, amazing saxophonist, Flutist, and composer. We recorded Origins and Spirit Child with Camille, crazy and fun times. Shirazette Tinnin, drummer and percussionist extraordinaire and composer, recorded "Humility: Purity of my Soul," and "How the Groove stole Christmas" for the label. Again crazy and fun times! Luis Perdomo, an incredible pianist & composer, recorded "Montage," which has a mixture of free, original, and traditional musical selections and was his first solo piano recording, and "Twenty Two" featuring his trio project the Controlling Ear Unit, an exciting, unusual piano trio.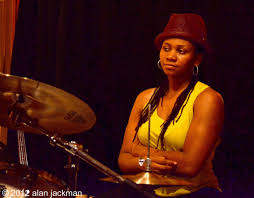 DRUMMER SHIRIZETTE TININ HAS RECORDED TWICE FOR HOT TONE MUSIC
This year I recorded my own projects with the Mimi Jones Band "Feet in the Mud", a tribute to great music legends, my ancestors and the process. I also recorded "Balance" in 2014, and "A New Day" in 2009 for the label.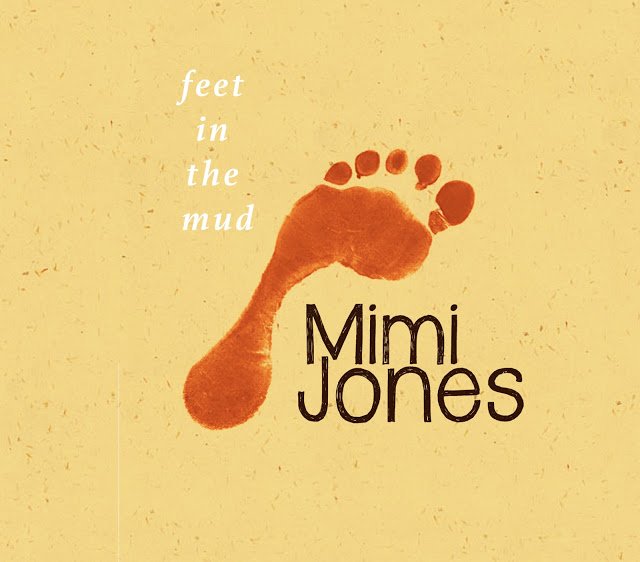 Would it be an accurate assessment to suggest that Hot Tone Music is somewhat of a woman-centric label?
Hot Tone Music is not centric to any gender… just great music!
As we enter this new year 2017 what other enterprises have you got coming up?
The Lab Session [her regular] Experimental Jam Session just moved to Smoke Jazz Club on Monday Nights. The project Next Stop Harlem will be performing at the Pollack Theatre in NJ on Feb 4th, 2017… The performance features a jazz septet, including a tap dancer, spoken word and dialogue depicting a story based around the journey of a couple traveling from the South to Harlem during the great migration and the Harlem renaissance. It is a mini musical. Truly exciting, informative and fun.
The D.O.M.E. Experience is a multimedia project co-created by myself and pianist ArcoIris Sandoval that includes dance choreography, cinematography
and original composition. The project is created to bring an awareness to current social and environmental issues globally, with the hope that the exposure will stimulate the viewers to get up and do their part to make the world a better place. This large orchestra ensemble project can range from a cast of 20 to a cast of 45 people depending on the budget. It features jazz luminaries like Steve Wilson, David Gilmore, Claire Daly, Bob Stewart, Tia Fuller, many more.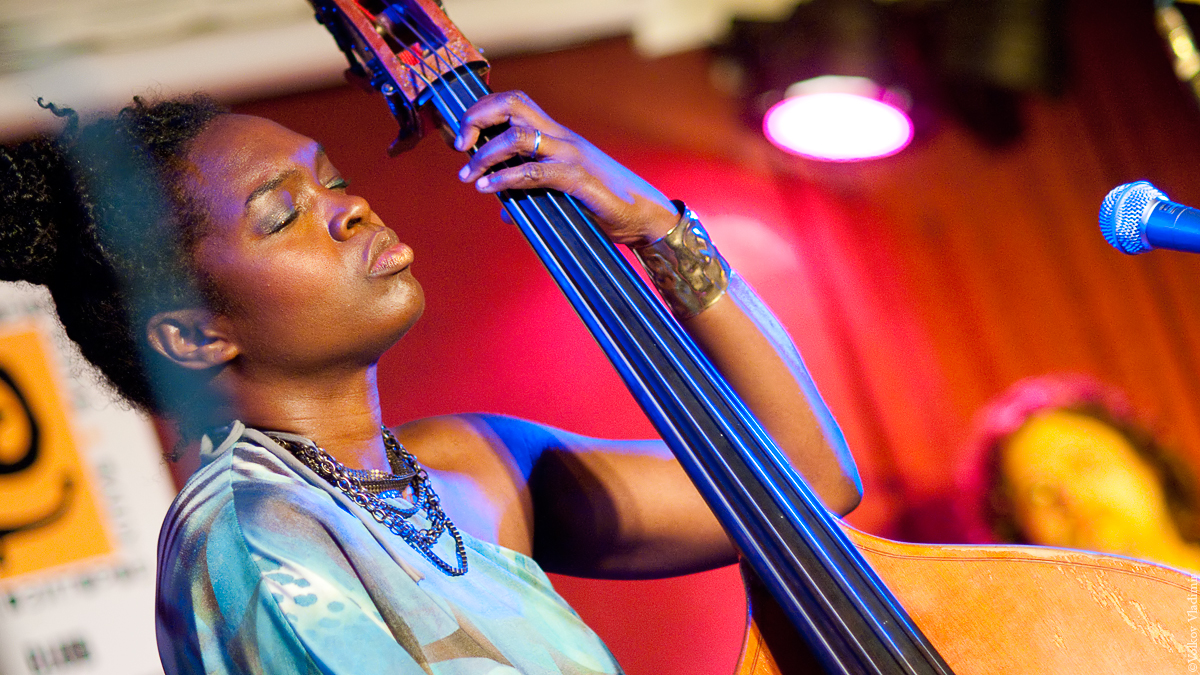 Stay tuned to the Independent Ear for an update from Mimi on The D.O.M.E. Experience performances.